UNIFORM SERVICE FOR:
| | | |
| --- | --- | --- |
| You name it, we have it or we'll find it! | | |
SEWING SERVICES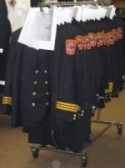 Braid on pants, shirt epaulets, flaps, and hats. Sleeve braid on dress jackets, hashmarks, hooks installed. Tapers of shirts, pants, sleeves. Billy pockets installed. Military creases sewn in shirts. Patches sewn on leather items. Mic straps installed on shoulders. Waist adjustments. Velcro of patches. Much, much more!!!

We do sewing while you wait with clothing that we provide! No need to come back for a hem. Sewing is Monday - Friday, 9:00 am - 3:00 pm, Saturday, 9:00 am - 12:00 pm. If you can't wait or come back we can ship it to you!
Most customers have a fitting and by the time they are done shopping and looking around at our merchandise, their sewing order is complete! We hear a lot of "Oh, it's already done"!!!
It's a great feeling when a customer walks out the door with everything they need and they say see you next time we need uniforms or equipment. Customers always appreciate our prompt service!


EMBROIDERY DEPARTMENT & CUSTOM LETTERING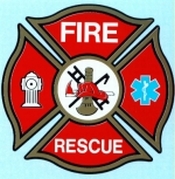 Nametapes are made right here at Sentry with a quick turnaround time! There are all different styles available: Military, police, EMT, and security. We can customize the tape color, thread color, and size of lettering. If you need your name on clothing, nametapes are a fast, easy, affordable way of displaying it!

We have direct embroidery done on our premises! Have your name put directly on your clothing. Have a star of life or maltese cross with your town's name. Medical caduses are available with your choice of colors! We can make turtlenecks or dickies with your town initials. Direct embroidery of your rank can be applied on your collar.

Put your name or your child's name on athletic sweatshirts or t-shirts, Christmas stockings, bathrobes and towels! Customize your company logo or have a patch custom made for direct embroidery. Many options available! Please call for more information or stop in to see samples!


LETTERING


Reflective scotchlite letters so you can be seen at night! Reflective tape applied on jumpsuits, sleeves or bike shirts! The options are unbelievable!

Custom made patches! Minimum of 50 or more available in 4-6 weeks! Call or fax for a quote!
EQUIPMENT
Sentry stocks all types of equipment, including the following: nylon and leathr duty equipment, ANSI approved raincoats, safety vests, and jackets, Rocky footwear (most popular styles are heavily stocked), flashlights, boots, shoes, duty gear, wallets and ID cases, GH Armor Systems bullet proof vests, mace, Monadnok batons, stethescopes, handcuffs, fleece clothing, winter head gear, flashlights (tactical, rechargable and non-rechargable for police and fire. many models in stock), BDU tactical clothes, police manuals and study guides, firefighter survivor LED flashlights, LED dash pro lights, Strion LED flashlight, vehicle warning lights, Ka-Bar knives, and watches!
POSTAL CARRIER
Sentry stocks postal approved rain jacket, fleece jackets, shirts, polos, pants, shorts, gloves, hats, socks, and boots.
MILITARY


Army, Navy, Marines, Air Force, US Coast Guard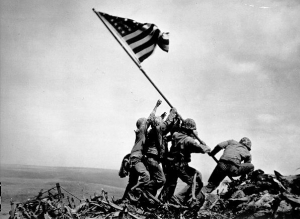 Sentry Uniform has a large selection of military insignia from sew on and pin-on rank to ribbons, medals, stars, hourglasses, ribbon racks and emblems for all branches of the service. Also novelty hat pins and magnets. Fleece jackets, gloves, scarves, hats, facemasks, ear warmers, and thermal underwear to keep you warm.


Sentry also has a variety of decals, t-shirts, jungle boots, shirt garters, hidden tailors, shoe shine items, ka-bars, web belts, pistol belts, ascots, shoulder cords, shadow boxes, flag cases, helmet bags, and duffle bags.

Army black plastic and Air Force blue plastic nameplates are available and made while you wait.
Military nametapes are made on site with next day service, except on weekends.

We have many novelty gifts like baseball hats, stuffed animals, infant military clothes, car hitch covers, 550 cord, bracelets, knifes, binoculars, money clips, zippo lighters, magnets, and much much more.
---