Army, Navy, Marines, Air Force, US Coast Guard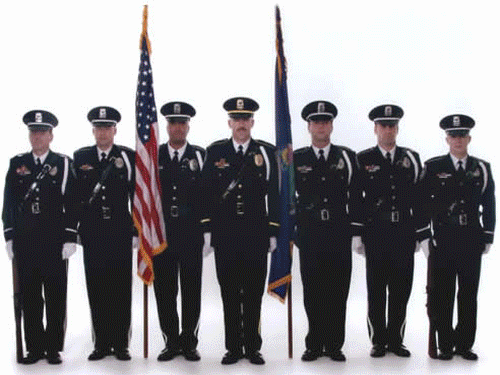 Sentry Uniform has a large variety of decals, T-shirts, hats, Blue Star Flags, ribbons, full size medals, oak leaves, M devices, stars, ribbon bars, lapel pins, shirt garters, rank insignia, chevrons, buttons, web belts, pistol belts, ascots, shoulder cords, berets, field jackets, jungle boots, ACU hats, Ma 1 jackets, ABU pants & shirts, shoe shine kits, leather luster kits, parade gloss, Nomex gloves, shorts, tri-fold shovels, machetes, carabiners, K bars, hat devices, sunglasses, pins, magnets, compasses, canteens, face paint, Strike anywhere matches, Zippo lighters, tie bars, head-wraps, hidden tailors, umbrellas, sweatshirts, watch caps, flag cases, shadow boxes, and car flags. Another great item is the women's booty pants!
Plastic nameplates for the Army & Air Force made while you wait! The military section has thousands of items. Stock is always changing with a constant flow of new merchandise. Special order items aren't a problem. Sentry has so many sources to find unusual requests that the customers are looking for! Being in business so long and having the knowledge is rewarding for us.

Sentry has a lot of winter fleece outerwear and headwear. Generation III cold weather gear, levels 1, 2, and 3 are also popular items. With the cold weather, these items are in high demand, and plenty are kept in stock! Please come in and take a look at all the military items, clothing, and novelty items. Customers always comment on how they love the store and enjoy looking around!! Sentry also has a wide variety of memorabilia from past wars. POW/MIA flags, decals, pins, insignia, all types, right here in our store.

Sentry Uniform is proud to help all those who have served. Please stop in to see our wide selection of military items. If you have a special item you would like to have embroidered, please bring it in and we can do it. Check out our embroidery section on our home page.
---