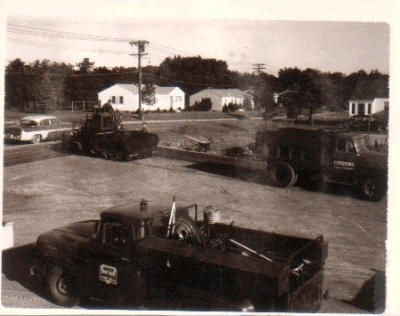 Sentry Uniform was started within Sentry Cleaners in 1955. It began with buttons, chevrons, ties, caps, belts, etc., to accommodate the large air force clientele that Sentry Cleaners grew very fast.

In 1962 it moved to a separate location adjacent to Sentry Cleaners.

It branched into Police, Fire, Sheriff Departments, EMT, Veterans Regalia, and eventually embroidery, flags, banners, and flag poles of all types. Today, Sentry is a special operation, servicing a wide geographical area, and continues to expand and offer complete and expert service.


Sentry Uniform is one of the largest suppliers of law enforcement uniforms and equipment in the Northeast. This is because of the large inventory and a complete sewing department to get the job done correctly and fast!

Sentry offers head-to-toe service, and often dresses new recruits in a few hours.

Sentry has expanded stock for a greater selection of jackets, rain wear, pants, shirts, and duty gear. At Sentry, there are over 1000 pants and over 1000 shirts in stock to keep up with the demand of our current customers' needs! Sizing is not a problem with sizes from a 28 waist to a 54 waist. Women's sizes range from 2-24 as well. Having the proper fitting and being efficient in the process as well as quality workmanship is our goal. Having customers walk out the door with the merchandise in hand is what Sentry is proud of and known for!

Sentry Uniform and Equipment takes great pride in waiting on our local military, Police, Fire, Sheriff, and EMT departments. Sentry has a wide variety of uniforms and equipment and provides the sewing that is required for each and everyone's individual needs.

Sentry Uniform specializes in single and double-breasted blouse coats and matching trousers to maintain a formal image for all dress occasions. These fire and police dress uniforms offer the look of distinction you want to present to the public. To go along with your dress uniform, we offer stock white dress shirts, ties, hats, hat bands, belts, collar insignia, Clarino shoes, whistles, hooks, chains, cross straps, D rings, white gloves, and much more.
Custom made badges and nameplates can be ordered to complete your dress uniform. Whatever you need, Sentry is there for you!!!
A custom flag and banner department offers applique and embroidery items.
Sentry has a large selection of flagpoles for off the house, indoor, and in ground. Installation is available.
Our staff of 18 employees strives to offer the best service at a fair price.


The O'Leary family is appreciative of all its loyal customers, and is
thankful to be making a living in such a wonderful country.

God Bless America!

---