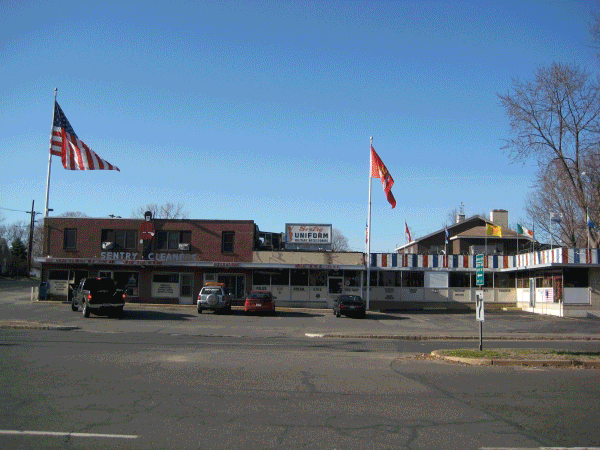 Gift Certificates are available all year round
Join us on Facebook!

SATURDAY DECEMBER 24TH CHRISTMAS EVE CLOSING AT 12:00 CLOSED ON MONDAY DECEMBER 26TH. BACK OPEN ON TUESDAY DECEMBER 27TH AT 9:00.
Sentry Uniform would like to say "Thank You" to all for serving! Working together to make our country a safer environment is the ultimate task.
We are open to the public! We are such a unique specialty store, with not only uniforms, but we also have gift items ranging from a flagpole to flashlights and winter weather gear. We are the number one source for all of your uniform and accessory needs!


Store Hours:
Monday to Friday: 9:00 AM - 6:00 PM
Saturday: 9:00 AM - 2:00 PM
Closed on Sundays
Contact us!
Phone: (413)536-1236 Extension 3 for customer service
Press extension 4 for military and flag Dept.
Press extension 5 for embroidery, custom flags, and nametapes
Press extension 6 for accounts payable and receivable
For Mike press extension 8
For Eileen press extension 9

Fax: (413)536-9280
E-mail: sales@sentryuniform.com
Proud Distributors of:
---