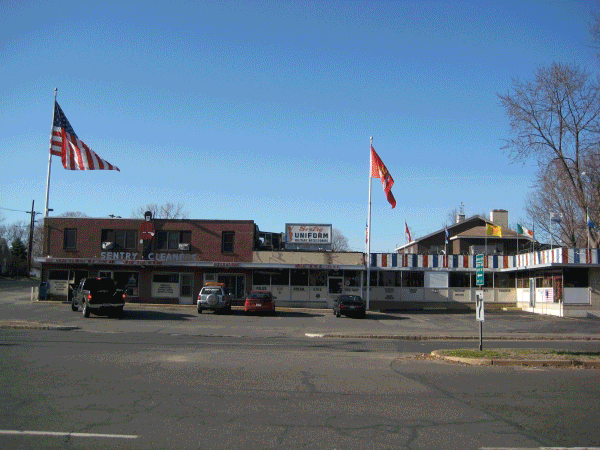 Gift Certificates are available all year round
PLEASE NOTE WE ARE CLOSED ON THURSDAY JULY 2ND BACK OPEN ON MONDAY JULY 6TH.
Join us on Facebook!

Sentry Uniform would like to say "Thank You" to all for serving! Working together to make our country a safer environment is the ultimate task.
We are open to the public! We are such a unique specialty store, with not only uniforms, but we also have gift items ranging from a flagpole to flashlights and winter weather gear. We are the number one source for all of your uniform and accessory needs!


Store Hours:
Monday to Friday: 9:00 AM - 6:00 PM
Saturday: 9:00 AM - 2:00 PM
Closed on Sundays
Contact us!
Phone: (413)536-1236 Extension 3 for customer service
Press extension 4 for military and flag Dept.
Press extension 5 for embroidery, custom flags, and nametapes
Press extension 6 for accounts payable and receivable
For Mike press extension 8
For Eileen press extension 9

Fax: (413)536-9280
E-mail: sales@sentryuniform.com
Proud Distributors of:
---